Oh no! According to your profile, you aren't qualified for this role. Update your profile or click here to check out some awesome jobs we have for you.
You have already applied to this job. Check out some more jobs!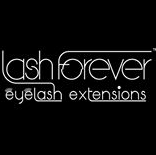 Korean/English Bilingual Customer Service Associate
---
Lash Forever Eyelash Extensions
Company Info
Responsibilities
Meet, greet, and check-in clients
Book client appointments, manage schedules, and provide clerical support
Collaborate with lash artists
Be ready to translate recommendations made by lash artists to clients
Handle incoming phone calls
Document information
Qualifications
Working Korean Proficiency and English Fluency a MUST
Strong multi-tasking and organizational skills
Ready to be the face of the company by putting forward a professional, positive, and friendly attitude
Reliable, team player able to work 3-5 days a week
Previous customer service experience a PLUS
An interest in marketing and/or the beauty industry a PLUS
Ability to learn and utilize company software system.
Scroll