"Congrats on getting a job offer…but we've changed our minds."
That's probably the last scenario a job seeker wants to be in – and the way to avoid it is knowing that honesty is the best policy. That's what we learned when we asked WayUp's Talent Acquisition Manager, Julie, a former recruiter for Blackstone, Chanel, J. Crew and Ogilvy, what would cause an employer to rescind a job offer. More often than not, candidates who withheld or distorted important details about their candidacy during the job search ended up having their job offer withdrawn.
We've put together a short list of things to avoid during your job search so that when you finally get the offer you want, it sticks.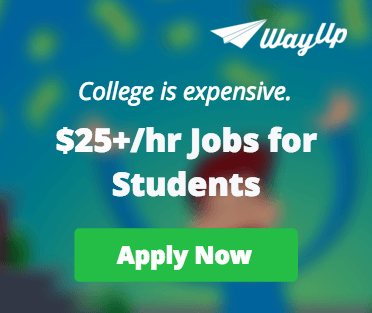 Lying about your previous salary — or your desired salary.
If you've been employed before, employers will ask about your salary to get a sense of your expectations. "You don't have to provide your salary history, that is your business, however if you do, it better be 100% accurate," Julie says. "I can't tell you how many offers got pulled because a candidate exaggerated their bonuses or rounded up." Employers can conduct  a background check, and if you sign away your rights to allow it, employers can find your real salary through documents like your W-2. In addition to that, Julie says that many large companies — especially financial firms — require candidates to fill out details about salary history and personal background before beginning the interviewing process.  "The hiring managers will refer back to these forms during the time that an offer is being created, and it doesn't look good to provide inconsistent information," Julie adds.
Another thing that rubs employers the wrong way? Going back on your initial salary ask. "It's completely normal to negotiate a little, especially if the potential employer hasn't discussed your salary expectations with you before," Julie says. "However, this should be done before any offer is presented. The candidate that I was working with told the hiring manager and everyone that she interviewed with that she was comfortable with one salary, but when she got more than she asked for, she went back to them and asked for $9k more. The company then told me to pull the offer, as they felt that the way she handled the situation was a bad reflection on her character."
Be honest about your salary expectations from the beginning so that you don't burn any professional bridges.
Not being transparent about your former work situation.
As scary as it is to tell your interviewer that you were laid off or fired in your previous position, it's better to let the employer know what really happened rather than lying and pretending you left on your own terms. Employers can conduct reference checks from your former employer that may lead to that information being revealed.
"You don't need to divulge reasons for leaving if interviewers don't ask, but if they do, be honest and give a reason why the position was not the best fit– then spin it to be a positive about what you're looking for in your next role," Julie recommends. "And never bad mouth the prior employer."
Lying about graduating college.
Unless you're a graduating senior, it's never OK to lead an employer on about your credentials – especially considering the fact that employers may ask you to start as soon as possible. "It's very common for students to have one or two more classes that they need to take to finish a degree because some credits didn't transfer or some other reason, but they will still say that they have received their Bachelor's Degree. Almost all companies do education verifications before they make an offer to a candidate," Julie says. "In cases where candidates have been upfront with me (their recruiter) or the company in the interview and quickly divulged the minor situation, there has never been an issue."
Just as job-seekers want an honest representation of the company and the role, employers want a candidate who is truly the best fit for the position, so make sure to be upfront and give the employer an accurate depiction of who you are as a person and a professional– that way, when you do receive an offer, it won't be temporary.