All students should be able to find the perfect job or internship.
Now they can.
How it works
Step 1
Students sign up for WayUp (always free!) and fill out their virtual profile. Meanwhile, employers create a profile and post a job (it's free to post). Employers can be as specific or vague as they want with targeting students, so that only qualified students can see the job listing.
Step 2
If the job is approved, qualified students will be notified, and the matching can begin. Students can apply to the job (often through just one click, like a Common App but for job applications), and businesses can also search through our student database and invite specific students to apply.
Step 3
It's a match made in heaven! (Well, actually, it's made on wayup.com...) Employers will get the applicant's full contact information, and can then contact the student directly to interview or hire.
Here are some of the jobs posted on WayUp
Here are some companies who have jobs posted on WayUp
Software Engineer Summer Intern
Meet the Team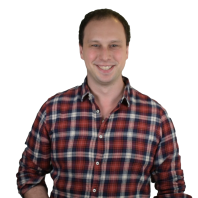 JJ

Co-Founder and CTO
University of Pennsylvania
Favorite part-time job in college:
Tour Guide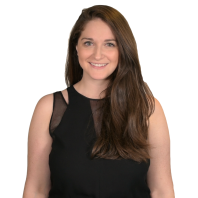 Liz

Co-Founder and CEO
University of Pennsylvania
Favorite part-time job in college:
Anheuser-Busch Rep
Nikki

Head of Brand
University of Pennsylvania
Favorite part-time job in college:
Red Bull Brand Manager
Michael

Head of Strategic Partnerships
University of Michigan
Favorite part-time job in college:
Cooking School Sous Chef
Matt

VP Engineering
Fairfield University
Favorite part-time job in college:
Developer
Brooke

Enterprise Account Executive
University of Pittsburgh
Favorite part-time job in college:
Tutor
Elana

Field Marketing Manager
Washington University in St. Louis
Favorite part-time job in college:
Journalist covering Tel Aviv tech
Arun

Director of Mobile
University of Florida
Favorite part-time job in college:
Engineer at a Heinz Ketchup Factory
Atin

Head of Operations and Finance
Duke University
Favorite part-time job in college:
Research Study Guinea Pig
Jason

VP Sales
Franklin & Marshall
Favorite part-time job in college:
Cutco Sales Manager
Alex

Data Analyst
Lehigh University
Favorite part-time job in college:
Brand Ambassador with Packback
Ken

Enterprise Account Executive
Harvard University
Favorite part-time job in college:
Sales & Trading Intern
Steph

Business Intelligence Analyst
University of Pennsylvania
Favorite part-time job in college:
Math Tutor
Dan

UI/UX designer
Monmouth University
Favorite part-time job in college:
Campus Maintenance Crew
Liane

Head of People
University of Michigan
Favorite part-time job in college:
Selling classifieds at Michigan Daily
Steve

Business Development Representative
Saint Joseph's University
Favorite part-time job in college:
Intern for a non-profit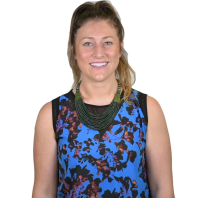 Jess

Account Executive
Ohio State University
Favorite part-time job in college:
Web Ops Intern
Lauren

Enterprise Relationship Manager
SUNY Buffalo
Favorite part-time job in college:
Legislative aide
Alex L

Senior Acquisition Marketing Manager
Northeastern University
Favorite part-time job in college:
Flipping live event tickets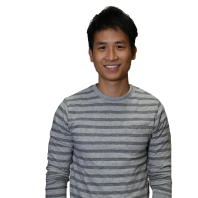 Xiao

Full Stack Engineer
Queens College
Favorite part-time job in college:
DOE Tech Support
Shirley

Account Manager
Barnard College
Favorite part-time job in college:
JumpStart Corps Member
Alykhan

Enterprise Account Executive
University of Texas at Austin
Favorite part-time job in college:
Real Estate Agent
Alyssa

Customer Support Associate
Marymount Manhattan
Favorite part-time job in college:
Greeter at Signature Center
Irene

Senior Editor
New York University
Favorite part-time job in college:
Marketing Coordinator
Erika

Mid-Market Relationship Manager
University of Denver
Favorite part-time job in college:
Nanny
Camille

Account Executive
Simmons College
Favorite part-time job in college:
Wedding Planner's Intern
Morgan

Frontend Engineer
Vanderbilt University
Favorite part-time job in college:
Interning at GE
Lily

Managing Editor
Wesleyan University
Favorite part-time job in college:
Blogger
Ricki

Executive Assistant/Office Manager
West Virginia University
Favorite part-time job in college:
Brand Ambassador
Mariel

Mid Market Account Executive
University of Michigan
Favorite part-time job in college:
Co-founder of S•PACK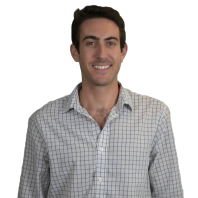 Michael M

Enterprise Account Executive
University of California, Santa Barbara
Favorite part-time job in college:
Lifeguard
Rob

Sales Operations Manager
New York University
Favorite part-time job in college:
Event Coordinator
Trooper

WayUp Pup
Doggie University
Favorite part-time job in college:
Cuddling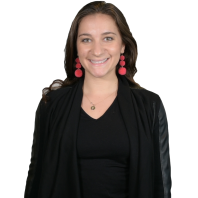 Emily

Brand Innovation Manager
Bucknell University
Favorite part-time job in college:
Alumni career services specialist
Allie

Enterprise Relationship Manager
SUNY Purchase
Favorite part-time job in college:
Personal Trainer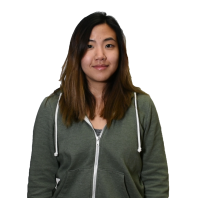 Linda

Frontend Engineer
Wesleyan University
Favorite part-time job in college:
Barista
Paul

Enterprise Account Executive
Fairfield University
Favorite part-time job in college:
Player on women's d1 bball team
Sean

Growth Hacker
Binghamton University
Favorite part-time job in college:
Brand Ambassador
Peter

Director of Account Management
Indiana University
Favorite part-time job in college:
Working at Panera Bread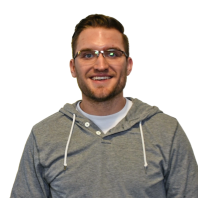 Steve K

Video Producer
Quinnipiac University
Favorite part-time job in college:
Wedding Videographer
Taylor

Recruiter
University of Cincinnati
Favorite part-time job in college:
Special Events BA
Aaron

Inside Sales Manager
University of Missouri
Favorite part-time job in college:
Wedding bartender
Jack

Backend Engineer
University of Delaware
Favorite part-time job in college:
Sales for Cutco
Melissa

Mid-Market Account Executive
Indiana University
Favorite part-time job in college:
Interning at Helmut Lang
Neville

Enterprise Account Executive
St. Johns University
Favorite part-time job in college:
Analyst @ Miami Beach Cigar Group
We're fortunate enough to work with a world-class group of investors: