One of the biggest advantages you can give yourself in the competitive internship application process is time. There are very few things that cannot be accomplished if you provide yourself enough time. That's why the best way to secure your spring 2019 internship is to start now.
Here at WayUp, we've put together the one-stop guide for securing that perfect spring 2019 internship. Doing something like that could help you 1) get the perfect summer internship, 2) get the perfect post-grad job, and 3) make you insanely rich and famous. Okay, maybe not #3. But it can definitely help you start an amazing career.
Follow these five steps and you're off to the races.
1. Start Researching What You Really Want (Make A List!)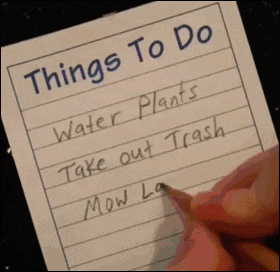 You're not always going to know what you want. Even if you study something specific like Electrical Engineering, there are a ton of different disciplines within the field that you might want to explore. So, start doing your research: Read internship reviews, job descriptions, and see what top companies are really offering students. (Sometimes it's easier to find a good internship if you pick a company you admire rather than a specific role!)
Make a list of skills you want to learn, hone, and get exposure to. Write down companies you admire. Think about people whose careers you want to emulate and reach out to them (or research them online if they're celebrities/high-ranking executives), so that you can see how you might do the same thing.
This should help you make another list (the important one): Spring 2019 internships you actually want to apply to. Maybe even make a spreadsheet with all the due dates and requirements.
2. Prepare The Right Resume(s)
If you're someone with an interest in both journalism and advertising, for example, you're going to need more than one resume if you really want to stand out in both types of applications.
For journalism jobs, you'd want to focus on not just writing experience, but also research and reporting.
However, for advertising, you'd focus your resume on writing as it relates to other creative ventures, any sort of client or relationship skills you have, as well as any sort of business experience.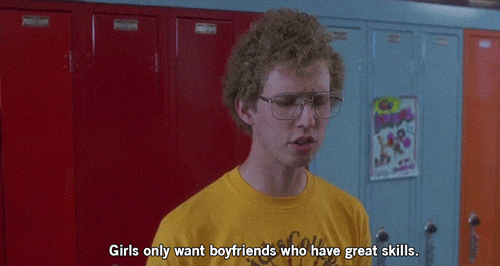 Optimizing your resume to fit the role is really important, because so many places—especially big, prestigious companies—sort applicants based on the presence of skills. To get a better idea of which skills they're looking for. Check out job descriptions and online applications to see what they're listing.
3. Beef Up Your Resume
If you don't have "great skills," then don't worry. There's still time to get them. Here's how.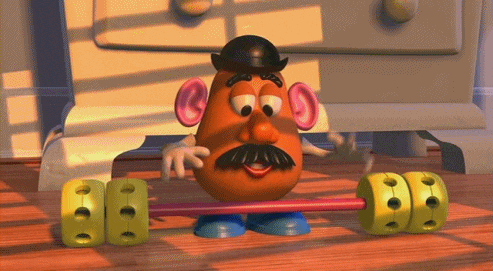 It's the beginning of fall semester. Club fairs abound! Club leaders love to have new people join their orgs and each of these is an opportunity to demonstrate interest in a subject, commitment, social skills, and even leadership. Once you're in a club, you can help them organize events (valuable skill), manage budgets (really valuable skill), and even lead teams or task forces (totally invaluable skill).
There's also still time to get a Fall internship. Try using WayUp to find the perfect fit in your area. Even if companies aren't formally hiring, you can still email someone on the team and send them your own proposal for an internship.
Volunteer experience is 1) always a good thing for the people you're helping and 2) always looks good on your resume. It can also be a shorter-term commitment than a club membership or an internship. You could go on a week-long service trip or volunteer every other weekend.
4. Get All Your App Requirements Ready
Some apps are much harder than others. Long personal statements, recommendation letters, references, and more can take up your precious time and put you in danger of submitting an incomplete app or—even worse—entirely missing an app deadline. That's why starting early is so important.
As for letters of recommendation, those can take serious time to write, especially if you want the person to do a good job. So, to be courteous (another amazing trait they can include in your recommendation), ask with at least two weeks notice, preferably longer. If you don't have that kind of time, it doesn't mean you shouldn't ask. You want to do a great job—not a good job—on this app. So, ask ahead.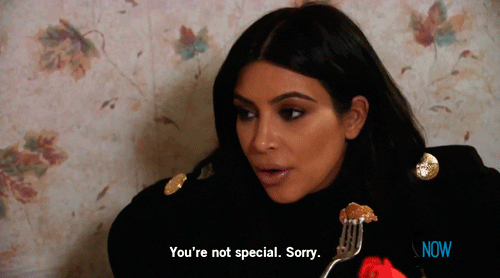 As for personal statements, make them stand out. Everyone wants that perfect Spring 2019 internship, everyone's passionate (at least on paper), and everyone wants to "make the world a better place." Tell them how you plan to do this. Tell them WHY it matters to you. There's so much you there—you just have to put it in the app. (But nothing too weird! It's not literature; it's business.)
5. Now Apply (As Early As Possible)
Once all your ducks are in a row, you can actually submit (ahead of time) your very first, perfect application to a spring 2019 internship. This will give them a chance to really savor and digest your application. Don't worry, they're not going to forget about you because you applied early. They LOVE when people get their apps in ahead of time, before the big deadline rush.
Want more Back To School hacks, amazing career tips, and everything else you need to succeed in the working world? Check out the WayUp Guide right now!