Product Management is all about organizing workflows to ensure that the limited, precious time of an engineering team is spent on the project with the highest possible gain for the company. As you might guess, being a Product Manager is a job for people with extreme attention to detail, organization skills, and vision. You've got to have a sense of the user experience, the engineering process, and—most important—what changes to both of those will mean for the company's health.
It's an amazing field that's right on the corner of tech and business. You build a unique skillset that paves the way for a rewarding, independent, and lucrative career. Product Management is also a field that translates well into entrepreneurial endeavors and roles in more traditional corporations.
However, because it's a relatively new field, you might not notice many internships or entry-level jobs. That makes it hard to say you have experience in it. It also makes it important to really nail the limited opportunities you find. When you do get your shot, you've got to put your best foot forward with the right resume. The proper Product Manager resume will show that you understand the field and are passionate about working in it.
Here's how to make one.
It's About Projects, Not Just Experience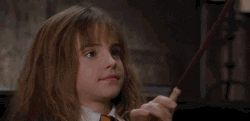 Product Managers are constantly working on different projects and micro-projects to implement specific features, bug fixes, and new designs. They're the people who decide on what and when the engineers are actually going to work. So, experience both completing projects and managing others in the process is the single most impactful quality on a Product Manager resume.
This means that your experience working as a cashier at your local deli is, perhaps, less important than the time you organized a dance-a-thon for colon cancer research with your school club. So, arrange your experience accordingly. It might seem strange to put a large-scale extracurricular project or even a school research project in the "experience" section of your resume, but these kinds of experiences show a hiring manager you've got a strong grasp of the actual content of a Product Manager's work.
Of course, this doesn't mean you shouldn't be showcasing your previous internships and jobs. Those should come first on your experience list. However, you might want to rephrase how you describe them. Highlight projects you led and executed and use metrics if possible. For example, "Organized and executed phone call campaign including scripting, sourcing leads, and post-campaign analytics." Or even, "Rewrote website copy viewed by 20,000+ daily users."
Stuff that doesn't seem like Product Manager or "tech" experience can actually be quite effective at demonstrating your ability to handle the specific duties of a Product Manager or Associate Product Manager.
Independently Sought-Out Tech & Business Knowledge Is Valuable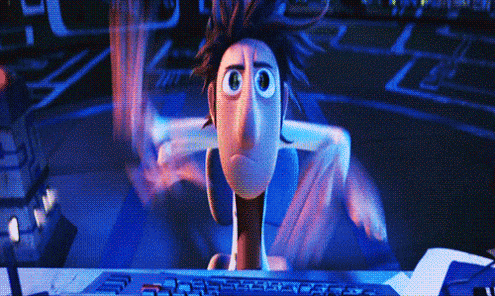 Because Product Management is a field that's between tech and business, you probably didn't go to school for both of those things. Given that knowledge of both project management techniques AND software engineering are involved in the process of being a Product Manager, you're going to want to demonstrate an interest in both fields.
The best way to do this is to seek out knowledge on your own and, if possible, take online or in-person courses (even free ones) outside of school or work to demonstrate that you're really interested in becoming a master of the craft. Plus, the extra knowledge will help you get through interviews and application statements.
For business and related majors, try taking online courses in coding like those available in Codecademy or Coursera. When completed, these can be put on your resume. For tech people, try researching and finding courses in management techniques. If you can't find an actual online course, read a book about the subject and put it in your "interests" or "hobbies" section on your resume.
Pro tip from a WayUp Product Manager: Learn about JIRA, the most popular product management software on the market. You should also learn about one of the most widely used project management methods, Agile. Both are key terms in the industry and knowledge of them will always be essential.
Interpersonal And Communication Skills Are Essential
Beyond all the technical aspects, Product Managers are coordinators, go-betweens, and middle-people. Communication and interpersonal skills are, therefore, essential parts of the package. This is another skillset you should be highlighting in your resume.
In the description of each of your previous jobs or internships, emphasize any interdepartmental communications you had to handle. If you were a business analyst, you could say, "Served as a vital go-between for the data and management teams."
These are skills that are valuable on every resume, but for a Product Manager resume, they're essential. Placing an emphasis on the ability to be a resource for people across departments and even outside the company is really important. These are particularly valuable skills and listing them demonstrates a deeper understanding of the Product Manager's responsibilities and goals.
Making The Perfect Product Manager Resume Isn't Hard
Always keep in mind the responsibilities of the job. Making the right Product Manager resume shouldn't be a great challenge. It takes plenty of tweaking (and perhaps some extra homework). But there's nothing on a perfect Product Manager resume that's impossible for a student or recent grad to truthfully list.
Always remember that resumes are the first (and often last) chance you have to make an impression. Plus, recruiters and hiring managers take an average of six seconds with each resume they view. So, you've gotta make these key Product Manager skills stand out front and center. Don't waste time with a long objective or mission statement. Just show them the skills and the focus.
Want to prep for that interview you're definitely going to get with your shiny new resume? Check out interview tips and everything else you need for career success on the WayUp Guide.